26329 Meadowview Dr
Sturgeon County
Alberta T8T 0L7
Ph: 780-459-8735
Fax: 780-459-8744
joanreyda2@gmail.com;
Directions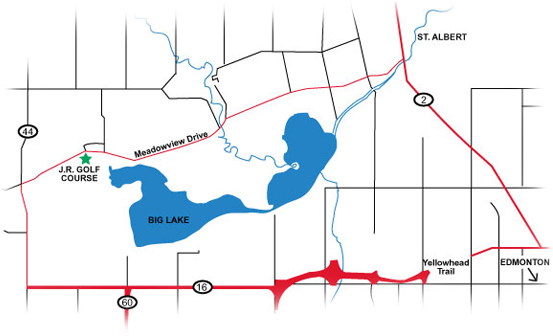 Directions from Edmonton
Head West on the Yellowhead Trail from Edmonton

Exit North on HWY 44 (the Westlock Highway) and take 44 North for 3.5 km

Turn right on Meadowview Drive and go East for 2.5 km

We are on the right hand side.
Directions from St. Albert
From St. Albert Trail turn West on McKenney Avenue, and continue past St. Albert city limits.

Go straight through the lights at Ray Gibbon Drive and continue West on Meadowview Drive for 8 km.

We are on the left hand side.
Click here to download a printable version of the directions

[an error occurred while processing this directive]