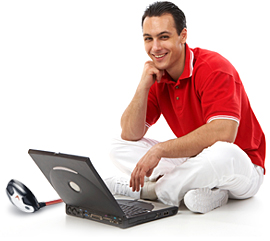 A Golfmax membership is a must for any public golfer.
Members can create a list of favorite courses and conveniently link to score entry, promotional offers and online booking for the courses they play.
Members have access to a unique scorekeeping and game analysis system. Ability is measured by the Golfmax Public Golfer Index (PGI), an alternative to handicapping.
Members can set up or join ranking groups. Rankings are updated frequently and serve to enhance friendly competition among groups of all types.
Members can participate in Golfmax ProPicks, a weekly fantasy pool. ProPicks is known to many as the best golf pool on the web.
Benefits of Golfmax membership also include special offers and social networking opportunities.
You can join Golfmax and try it out for a week for free. Membership for a full year can be purchased for as little as $20.
To sign-up and give Golfmax a try for free...